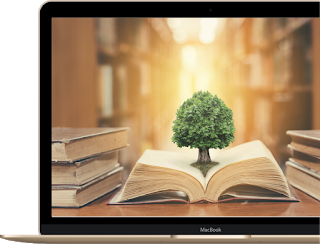 Pastor Chris
Little children, it is the last time: and as ye have heard that antichrist shall come, even now are there many antichrists; whereby we know that it is the last time… But ye have an unction from the Holy One, and ye know all things (1 John 2:18-20).
The Scripture reveals that in the last days there'll be many antichrists, many who'll come in their own names with false doctrines. A false doctrine is a perversion of truth, intended to deceive and lure people away from the true Gospel of Christ.
However, as a child of God, it makes no difference how many antichrists, false preachers, and false teachers are out there; you can't be deceived. 1 John 4:3-4 says, "And every spirit that confesseth not that Jesus Christ is come in the flesh is not of God: and this is that spirit of antichrist, whereof ye have heard that it should come; and even now already is it in the world. Ye are of God, little children, and have overcome THEM: because greater is he that is in you, than he that is in the world." "Them" in the scripture above refers to the antichrist, false prophets, and teachers; you've already overcome them all.
Your heart and mind are anointed to know the truth. Because of the Holy Spirit who lives in you, you're able to tell right from wrong, and to discern the right teaching of the Gospel from false doctrines; you have insight into Kingdom mysteries and secrets. No one can toss you to and fro by any wind of doctrine; you know, and judge the truth.
1 John 2:27 tells us, "But the anointing which ye have received of him abideth in you, and ye need not that any man teach you: but as the same anointing teacheth you of all things, and is truth, and is no lie, and even as it hath taught you, ye shall abide in him." The Holy Spirit is the Lord of the Church, and when you hear the Word of God, the same Spirit in you bears witness with your spirit that what you're hearing is the truth. That's why you can't be swayed from the truth, because there's a special ability from the Holy Spirit that makes you know, and keeps you in the truth.
Trust the guidance of the Holy Spirit in your life. Apart from helping you recognise all false and antichrist doctrines, He'll also cause you to make right and accurate choices, decisions and investments in life.
PRAYER
Dear Father, I thank you for the anointing of the Holy Spirit in my life. I'm anointed to decipher between light and darkness, and I'm deeply rooted in the Word of truth. I can never be deceived, because I dwell in the light, in Jesus' Name. Amen.
FURTHER STUDY: || John 8:32 And ye shall know the truth, and the truth shall make you free. ||
|| John 16:13 Howbeit when he, the Spirit of truth, is come, he will guide you into all truth: for he shall not speak of himself; but whatsoever he shall hear, [that] shall he speak: and he will shew you things to come. ||
|| 1 John 4:6 We are of God: he that knoweth God heareth us; he that is not of God heareth not us. Hereby know we the spirit of truth, and the spirit of error. ||
Alan Zibluk Markethive Founding Member