$5.6 Million Double Spent: ETC Team Finally Acknowledges the 51% Attack on Network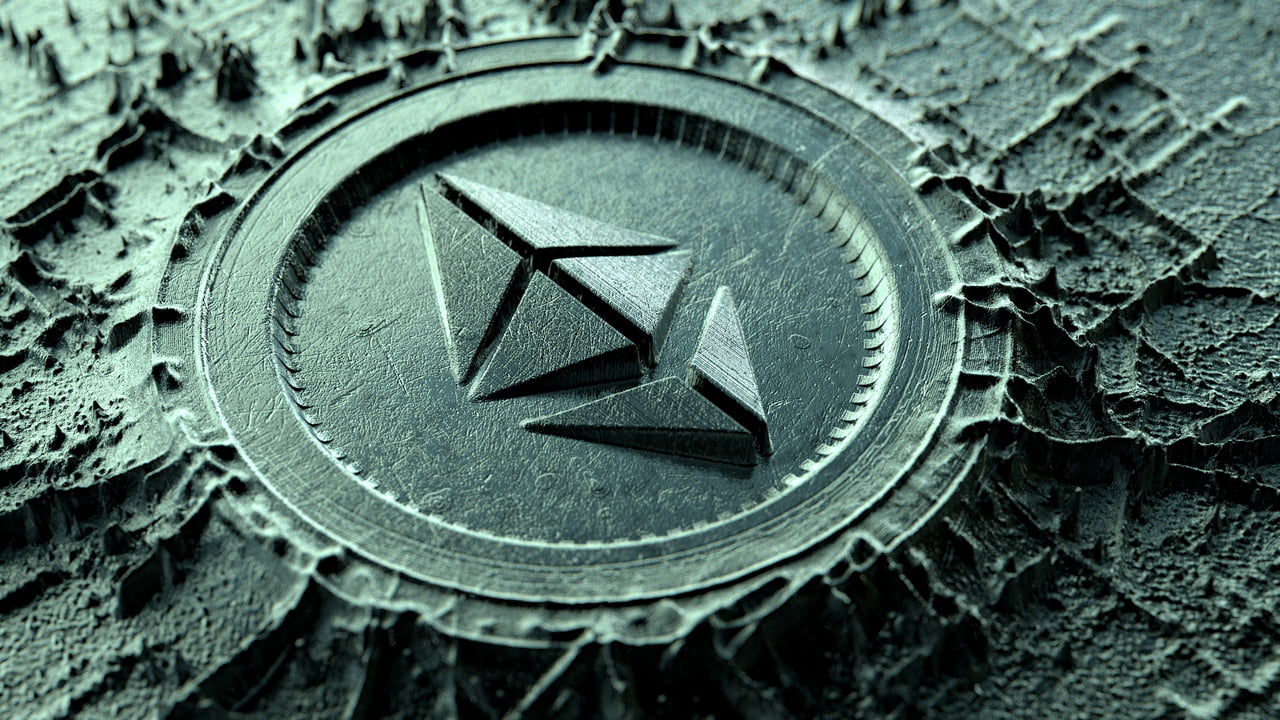 The Ethereum Classic (ETC) blockchain network lost $5.6 million to one miner following a 51% attack initially thought to be a chain split.
During the attack, the offending miner managed to double-spend 807,260 ETC ($5.6 million) after spending 17.5 BTC or $200,000 (at time of writing) to acquire the hash power for the attack.
The ETC team initially issued a statement advising its clients to halt interactions with the network while corrective steps were taken.
At the time, one of the developers at ETC, James Wo insisted the event "was not a 51% attack" while stressing that the "offending miner went offline and was using old client software."
The investigation by Bitquery now debunks ETC team's initial theory.
According to Bitquery, the attacker "mined 4280 blocks for four days." It adds that "he did only a little mining before and stopped mining after the attack."
In result, the miner "sent all the mining reward money (13K ETC ) to address 0x401810b54720faad2394fbe817dcdeae014066a1, where it resides at the time of writing."

Bitquery's report provides a timeline of how the sophisticated attack unfolded as well as the identity of the crypto exchange used by the miner to facilitate the attack.
Meanwhile, the ETC team now acknowledges the event is in fact an attack. In a statement issued late on 5 August the team said:
Today another large 51% attack occurred on ETC which caused a reorganization of over 4000 blocks. Until further notice ETC pool payouts are disabled and we encourage all our miners to switch to our ETH pool in the meantime.
Members of the ETC team also said, "in light of recent network attacks, it is recommended that all exchanges, mining pools, and other ETC service providers significantly raise confirmation times on all deposits and incoming transactions."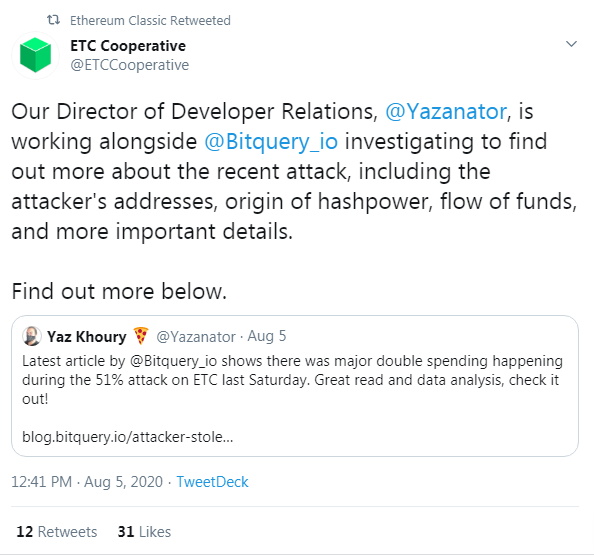 Meanwhile, ETC Cooperatives says its director of developer relations, Yaz Khoury will be working Bitquery to learn out "more about the recent attack, including the attacker's addresses, origin of hashpower, the flow of funds, and more important details."
In 2019, ETC suffered a similar attack prompting some exchanges like Coinbase to immediately cease interactions with the blockchain.
What do you think about the latest attack on ETC? Share your thoughts in the comments section below